FREE GUIDES
Whether you are exploring Boise for a weekend or looking for the newest list of coffee shops, grab one of our FREE guides to help you explore the City of Trees.
three-day boise bucket list itinerary
Are you visiting Boise for a few days? Are you in town for a conference or visiting family? Download our 3-Day Boise Bucket List.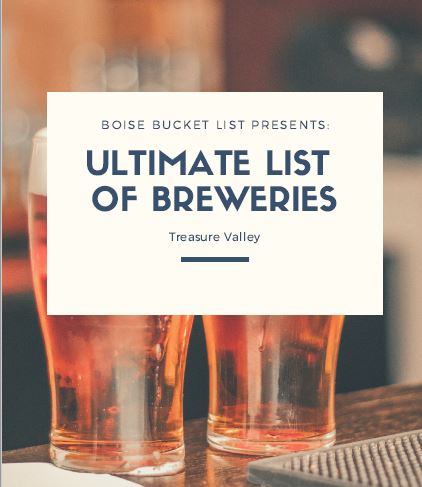 Ultimate guide to breweries in the treasure valley
Eager to explore the various breweries in Boise & the Treasure Valley? Download our 12-page guide!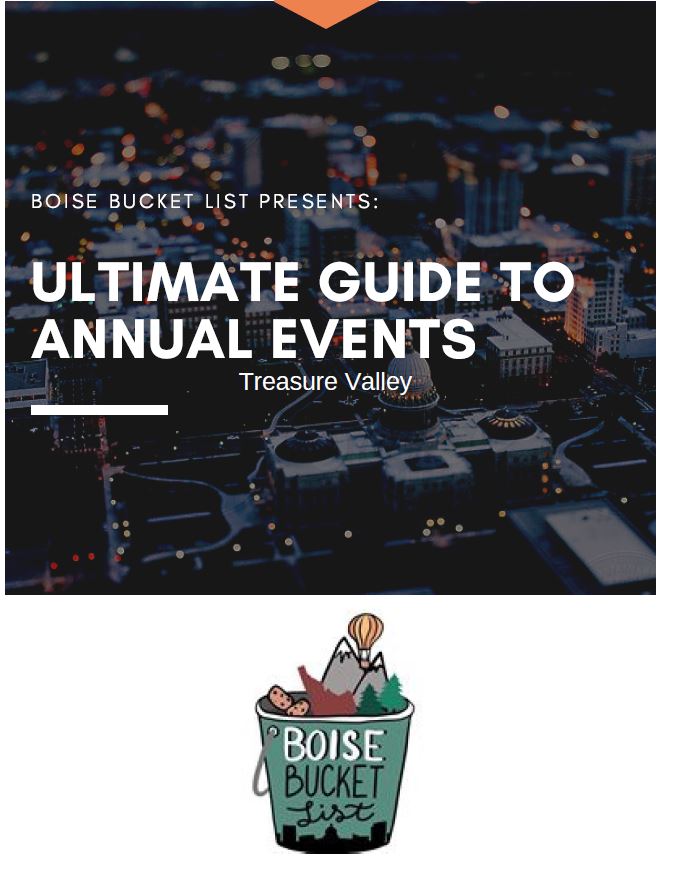 Over 65 annual events and activities
21 pages
Lots of exploring!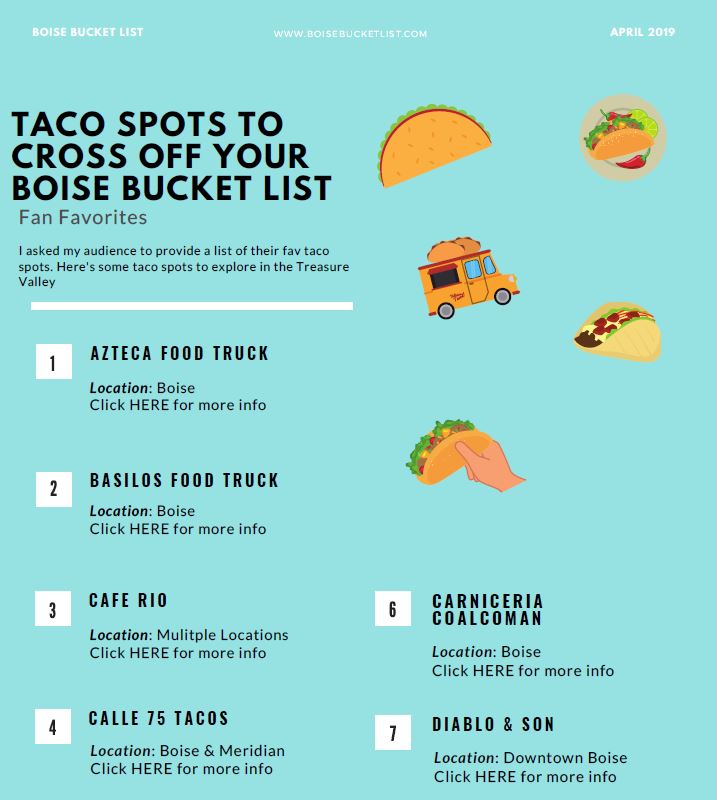 I asked my fans for their help with local taco spots. With their help, here's a list of 29 local taco spots in the Treasure Valley you can cross off your #BoiseBucketList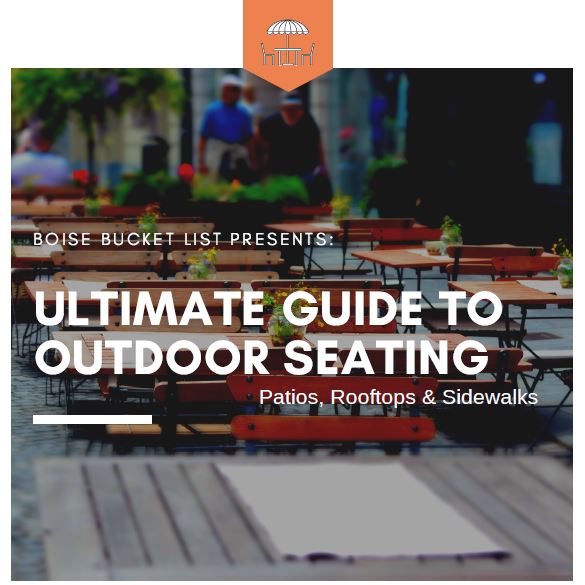 Come grab my ultimate guide to outdoor seating today! Over 70 local places listed that have either a patio, rooftop, or sidewalk seating.